GuruCE have a new release for Windows Embedded Compact 7 and 2013.
This is the first release to support the i.MX6 QUAD version of Opal-6.
It also has multi-monitor support and other graphics enhancements.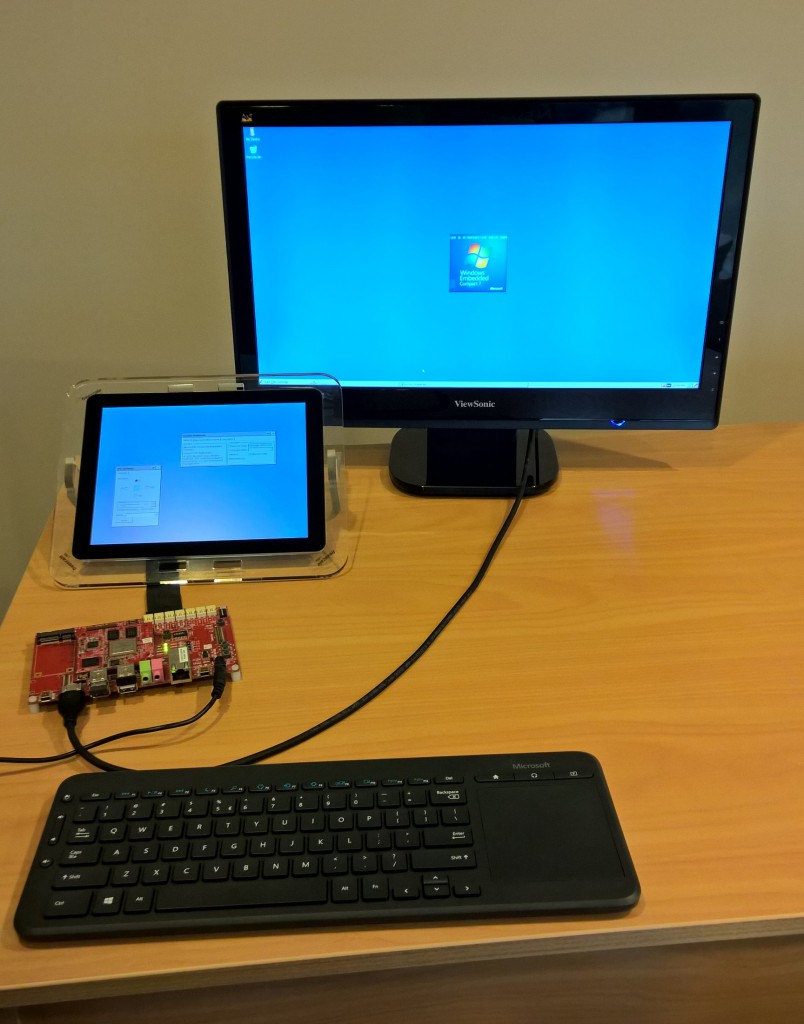 The image above shows WEC7 running on the Opal-6Q and our development kit.  It is driving an LVDS display at 1024×768 and the monitor via HDMI at 1920×1080.  The monitor is the primary panel and has the shell task bar. The secondary LVDS panel shows a couple of control panel applets we have dragged across from the primary display.
For more details, check out the GuruCE release notes and download the official release here.